Tamper Evident Security Labels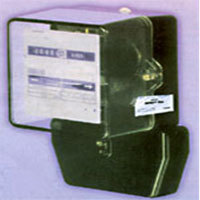 Tamper Evident Security Labels
Product Description
SAFCON SECURITY LABELS are designed to protect against fraudulent warranty claims, product tampering, equipment identification, calibration, warning and other countless applications. When tamper evidence and protection is needed for a package, secure area, sensitive equipment, envelope or sensitive documents, SAFCON offers three varieties of seal types which have been proven very effective and popular in their specific applications. All the three varieties of seals are supplied with individual sequential serial numbering. These seals can be further customized with customers' name/logo and barcoding.
Recommended Applications :
Meter Boxes
Airlines Trolleys
Vending Machines
Vehicle Doors
Transfer Baggage
Luggage
Cartoons
Information Trunking
Restricted Areas
Envelopes
Sensitive Documents
Sensitive Equipment
It Equipment
Demand Reset Meters
Bottles
Sampling
Cupboard Doors
Special Kits
Evidence Bags
Fire Exit Doors
Cable Trunking
First Aid Boxes
Lockers
Pallet Strapping
Audio Visual Cassettes

Software Cd Rom's



Effective Solutions For Security & Protection

Destructible Security Seal- Type-D

Void Security Seal-Type-V

Silver Chequerred Security Seal Type-S

This security label is made from a thin gauge white vinyl. The label fragments if any attempt is made to tamper it. The seal is designed to break into small pieces during any attempt to remove it from the applied surface and prevents subsequent re-application. Evidence of tamper is obvious. It is extremely flexible and can be used for multitude of identification purposes and as a tamper evident seal of Computer, Electrical and Electronic Equipment, asset tracking identification, automotive/electronic component labelling or as Warranty Label to avoid any fraudulent warranty claims.

Type-V security label is made from thin, high tensile strength vinyl with strong tack adhesive. It has the word "VOID" patterned in the adhesive which is left on the object surface as well as on the lable if tampering or removal attempted. once applied, the label cannot be removed without revealing a non-reversible message "VOID". Void Security Seal offers instant tamper evidence. These seals can be used on all smooth material as well as many uneven or irregular surfaces. It is particularly effective for plastic, metal, glass, wood, card and paper. The most ideal for electric meter sealing.

A high strength thin silver polyster label having a very high tack adhesive for use on any surface. Special chequerred design appears if attempted to tamper with the seal and cannot be re-applied successfully and evidence of tamper is pbvious. Recommended for use in extreme climatic conditions where movement and vibrations are expected.
RECOMMENDED

To combat verification
To safeguard integrity
To indicate interference
To detect unauthorised usage
To protect against Fraudulent warranty claim

For Inspection and verification
For control an excess
For authentication of genuine articles and equipment
For protective surveillance
SECURITY LABEL SIZE mm

STANDARD LABEL SIZE SAFCON PART NO.

L x W

Type D

Type V

Type S

64x13

SLD 6413

SLV 6413

SLS 6413

85x22

SLD 8522

SLV 8522

SLS 8522

120x25

SLD 12025

SLV 12025

SLS 12025
CUSTOMISATION

LOGO/NAME/TEXT

SERIAL NUMERING

BARCODING

Min. Qty. 10000 Pcs

Min. Qty. 5000 Pcs.

Min. Qty. 10000 Pcs.

Safcon security labels can also be supplied printed with invisible code mark (that can be read only under U-V light) to hide a code from a counterfeiter
INSTALLATION INSTRUCTION

1.Peel off the backing paper.

2. Stick on surface to be sealed. Press the seal to ensure paper sealing

IMPORTANT

Security labels must be applied to a clean surface free from grease, wax, moisture, oil, dust or silicon. Maximum adhesion will develop after upto 24 hours. Firmly press label edges down with them.
Contact Us
3-B, Camac Street, Kolkata, West Bengal, 700016, India
Phone :+918037551250